Affiliate Disclaimer:
RewardsWebsites.com is reader-supported and contains affiliate links. If you click on any links or buttons and sign up with their associated website, I will receive a small commission. All GPT sites found on RewardsWebsites.com are free to join.
If you are looking for GPT sites to join, you have come to the right place! I am going to show you 25 GPT sites you should join to make money online in 2022. There is no need to do endless searching on the internet for GPT sites to join when you can find them right here!
These GPT sites aren't in any particular order, so if a site is listed earlier in the list doesn't mean that it's better than the other sites. My apologies in advance if you can't create an account on any of the GPT sites found on the list. The reason for this would most likely be because your country isn't supported. If that isn't one of the reasons, please get in contact via a support ticket about that specific GPT site you're having trouble with because I won't be able to assist you with most of these issues.
What Are GPT (Get-Paid-To) Sites?
GPT or (Get-Paid-To) sites are websites that pay you for your time spent taking surveys and other easy tasks that they have available. There is no experience required to join these sites as long as your country is supported and that you meet their minimum age requirement. That's the best part about this way of making money online.
How Much Money Can You Make With GPT Sites?
A common question people ask about GPT sites is how much money can you make using them? That's a great question, and when it comes to the way I like to explain it, I love to assure you that you cannot get rich with GPT sites, but you can make decent money using them if you are willing to put in the work necessary to do so.
Are GPT Sites Legit?
If you have to ask this question, I can assure you that GPT sites are legit and one of the easiest and most fun ways to earn money online a the touch of a fingertip! You don't need any experience to get started, and the staff and members are helpful if you have any questions or concerns regarding the GPT site in question.
FreeCash is still a new GPT site but is on the rise fast. They have multiple ways to make money, like most GPT sites, and the site navigation is so smooth. If you're looking for a GPT site with a new kind of look, give FreeCash a try.
Gain.gg is a sister site of FreeCash and was their first GPT site created. This site is equally as good as the other one, but the look makes it seem a bit more outdated, so if that's not a problem for you, it has the same ways to earn with similar features.
SuperPay.me has been around since 2012 and continues to reward its users for their hard work. They even host huge offer contests quarterly so you can earn even more. Refer other people to SuperPay.me, and make 25% of everything they make for life so you can make even more. SuperPay.me has a lot to offer you for someone who's looking to make money online.
Get instant gift cards and instant PayPal with this pretty cool GPT site called InstaGC.

If you haven't heard about Swagbucks, they are one of the most established GPT site companies owning "3" different GPT sites that I know. One of the best things about Swagbucks is how easy it is to earn money and how many different ways there are to get bonuses.
With a level-up program, you can't go wrong with PrizeRebel because of the number of perks that come along with leveling up your account. They are also a popular and established GPT site that has been around for a while now.

GetPaidTo used to be a standalone company and has come a long way in the earning methods they bring to their users. As they continue rewarding their users, they have decided to merge with GlobalActionCash (an old GPT site that got outdated) to bring more to the table at GetPaidTo.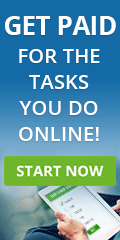 I know that at first glance, the website isn't the most attractive but rest assured, they are legit and give you some cool ways to earn, including liking their social accounts and some other random offers. Aside from that, they have many of the same ways you can make money on other GPT sites. The cool thing with OneDayRewards is that they have a $0.10 minimum cashout which is the lowest I have seen in a long time with my years of experience with GPT sites.
With InboxDollars, you get paid to read emails, watch videos, complete offers, take surveys, and so much more. They're a classic and have also been around for such a long time now. It's worth a shot to maximize your earnings if you're not a member of this site.
FluxRewards is a smaller GPT site, but don't let that discourage you from joining. This GPT site will be an excellent option for those who are looking for a low minimum cashout. Whether you can't do that much work and would like to cash out as soon as possible, or you just like the idea of low minimum cashout, you will like FluxRewards.
This GPT site called GG2U got me super pumped when I first started using it. I was interested in the video points option where you would watch videos through Hideout.tv, and in return, cash them out to GG2U and get the video points. After that, you would earn one silver token for every "200" video points earned after conversion. You would then have the option to spin the wheel and take a chance for more money or safely redeem each silver token for a guaranteed amount of money.
GamerMine sure is a unique one. As you can see, they are focused on the gaming theme approach. You can claim a daily bonus in addition. If you like competing in contests, they have a leaderboard contest both daily and monthly. The minimum cashout on GamerMine is only $0.25, another low minimum payout GPT site.
I remember when I first signed up to Rewards1 to do the regular offers since they were a common task to do at the time for a few hours and could easily make anywhere from $5.00-$15.00 depending on how hard I worked in those few hours. They are still a solid choice to earn money with, and the contests make it that much more enticing to join.
KeepRewarding is similar to other GPT sites with their design, but they have contests to make it worthwhile. If you're into PTC (Paid-To-Click) ads, then you'll like to know that even today, KeepRewarding has a tab with a bunch of different PTC-related earning opportunities.
TreasureTrooper is quite confusing at first, but once you understand how it works, you might have more fun with this GPT site. There is a trading hut to exchange many different valuables for real money and a ton of currencies with uses that you would need to become familiar with using within TreasureTrooper.
ySense recently got acquired by Prodege, LCC, the same owners of Swagbucks, and therefore is a solid choice to use to earn money. Surveys aren't the only commonly completed task on ySense. This GPT site has bonuses you can apply to your account if available to make even more. If you want to refer other people to ySense, they offer a generous referral commission of 30% on everything your referral makes for life.
Another simple GPT site with not as many features is called BeerSurveys. They have tasks and offer walls, plus a couple of other ways to make money. The minimum payout is $5, and they only have Bitcoin Cash, Payeer, or BMF points (BeerMoneyForum Points) related to their forum.
Freeward is another GPT site with the same ways to earn as other GPT sites. You can make money with offers, surveys, watching videos, etc. The minimum cashout for PayPal is 5000 coins which are equal to $5. One thing I liked to see about Freeward was the promo code page. Every time you redeem a promo code, you get to participate in their lucky spin, which isn't something you see on most of them. There is also a daily claim bonus.
AdsRepay is a newer kind of GPT site trying to set itself apart. I can't say they are the best GPT site out there, but they will pay you for your time, and you might find extra earning opportunities here. They also have a video network called RepayTV that they own and run that you can use to make money by watching videos. The minimum cashout for PayPal is only $1 and is 125. If you redeem $5 and above, you won't have that extra 25 points tacked on because $5 comes out to 500 points.
DollarClix is yet another simple-looking GPT site with all of the same ways that you can earn on other sites. The good news is that their minimum cashout for PayPal is only $1. They also have Payoneer, Fast Bank Transfer, Tango Card, and Prepaid Visa Card.
Timebucks is a unique GPT site with so many more ways to earn than I have seen on most GPT sites, and believe me when I say I was super confused at first glance. You might be at first, too but, not to worry. You'll get the hang of it quicker than you think. They have so many in-depth tutorials and guides to follow along with so you know what you're doing. As a bonus, they also have sweepstakes you can participate in for a chance to win a big reward.
TikiTreasure states on their homepage that they accept members from all countries and that payments are daily. TikiTreasure is a small GPT site, so I wouldn't expect to make much, but the fact that they support all countries makes it worth joining. As with other GPT sites, you'll find identical offers and surveys here. Any international people would find benefit in joining.

PrizesLab looks pretty cool with its design choice. Navigation is simple to use to find what you're looking for on the site. They have an insane amount of offer walls which would be worth looking into if you like to do lots of offers on offer walls. The minimum cashout for PayPal is $3, so it might take a little longer to cash out than other GPT sites that are only $1. Other than that, PrizesLab is a solid choice to use to make money online.
Just like other GPT sites, DollarsHunt has multiple ways to earn as well. The minimum cashout for PayPal is $2, which isn't terrible considering most offer a minimum cashout of $1, so only one or two more tasks and you're there. I should mention that they have a jackpot you can win daily by gaining entries through completing different tasks. DollarsHunt might be good if your country has limited offers on other GPT sites, so it's worth a try.
HighestPayGPT is one of those GPT sites that have been around for a long time, and as their name suggests, they pay you well for the tasks you can do and have lived up to their name. The minimum cashout is only $2 but, that shouldn't be an issue because of how high-paying this site is. Unfortunately, they haven't hosted any contests in a while, so you won't be able to earn from them.
Final Words About GPT Sites
GPT sites will not get you rich or pay your bills with ease. You can make a lot, but that's all determined by how much work you do and how many offers and surveys, and a few other tasks that you can do. It also depends on how many of those tasks you can get to credit you. Many of the top earners can make anywhere from $100-$1000 (I am not kidding) or more per month by completing a magnitude of offers, surveys, and other tasks with many hours put in daily to acquire such an amount.
You can imagine the amount of stress that must cause an individual to make that much money on a GPT site. I would be realistic and break it down to the number of hours you have per day available to spend completing tasks on these GPT sites while making sure to set an attainable number you want to attempt to make every day. This method is a great way to keep yourself challenged with realistic expectations.
If you are looking for more GPT sites to join, check out the GPT Site Wall, and I'm sure you will find at least one!